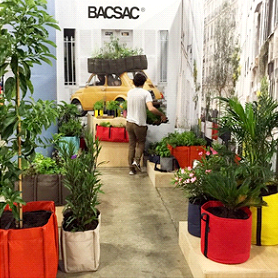 CONCEPT
BACSAC
It's a pot. A pot for plants. A pot for flowers.
It's a bag. A flexible, feather light and resistant bag.

BACSAC is round, square or rectangle. Whichever suits best your needs.

You can take it inside your house, onto the patio, in the backyard, the garden.
It gives you access to soil in the city and everywhere.
It's a BACSAC.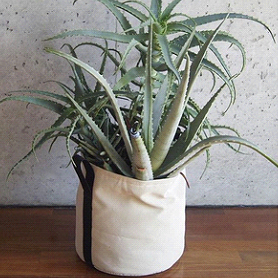 PRODUCT
BACSAC covers the soil and protects the plant.

BACSAC is a new generation of container. It maintains the balance between air, soil and water. The plant is wrapped with several layers of felt, to protect the roots.

100% recyclable, frost and UV resistant, BACSAC suits all environments.

At first in geotextile, BACSAC comes now in batyline fabric, offering a wide color palette.

BACSAC invents, innovates, redesigns the garden.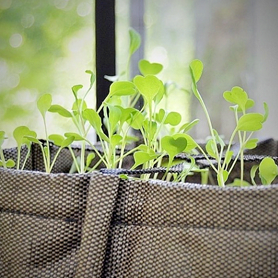 HISTORY
BACSAC was the result of a meeting amongst inspired neighbors in the heart of Paris. Godefroy de Virieu, a designer passionate about planting, and two landscapers devoted to seeing Nature in the city, Virgile Desurmont and Louis de Fleurieu.

BACSAC is the result of a common desire to reclaim Nature in our lives. Objects that are both aesthetic and smart. It is the beginning of a new experience in the city, an invitation to plant.

BACSAC reveals desires, inspires dreams.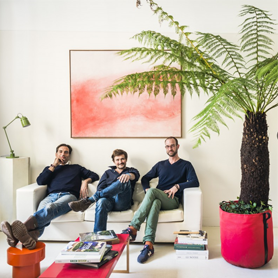 TEAM
BACSAC is growing every day. New faces are introduced to the original team. New meetings feed the brand. Contributors come to collaborate.

BACSAC planted its roots between the Luxembourg garden and the Panthéon, in Paris. Its setting is a showroom-office, a space for curious people, both personal and professional. At its center, a green oasis full of BACSAC, an invitation to escape.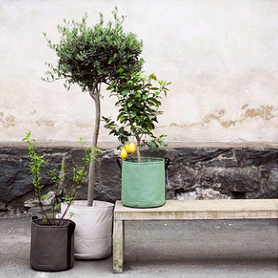 INSTALLATIONS
BACSAC represents expertise in landscaping with a vision to spread Nature everywhere. These two elements are demonstrated through our environmental projects in city.

BACSAC can be found on the rooftops of the Cité de l'Architecture in Paris, on New York streets, in an ice-cream shop in Sao Paolo, in restaurants in Tokyo, in schools to expose children to urban agriculture…

BACSAC stands at the most prestigious places, communicates to all generations and travels all over the world. Demonstrating that the bag culture has no limits.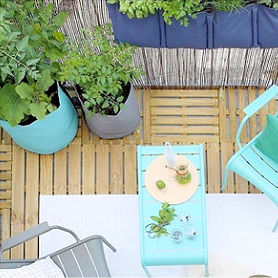 PROJECTS
A development project terrace, yard or garden? BACSAC puts its expertise and embodies all desires.

Contact the team to achieve your project and embellish Nature together.
Photo: a terrace installation in the city by Virgile Desurmont, landscaper and BACSAC co-founder.

BACSAC extends the scope of what is possible.